Pure navigation
The course is designed for both sailors of dinghy and cruising yachts and who have offshore sailing on their horizon. Two intensive weeks of sailing with plenty of miles to go.
The historic course with many miles of sailing and new horizons
The first week is spent training on high-performance boats using gennakers and exploring
the entire Archipelago La Maddalena.
Charting, constant bearing, night navigation and anchoring in preparation for the second week, navigating
outside of Caprera, sailing between North Sardinia, Bocche di Bonifacio and Corsica.
Motorized maneuvers will also be conducted. A course that has made the history of Centro Velico Caprera and trained entire generations in recreational and offshore boating.
Upon successful completion of the course, depending on the assessment received, the CVC will issue each student with a Day Cruise Competent Member or Day Cruise Skipper certificate.
Please note:
from week 24 to week 31 no alcohol will be sold at the Punta Coda shop.
on two week courses, transfer to the higher course is subject to the school's own assessment of suitability, as specified in Article 3 of the General Terms and Conditions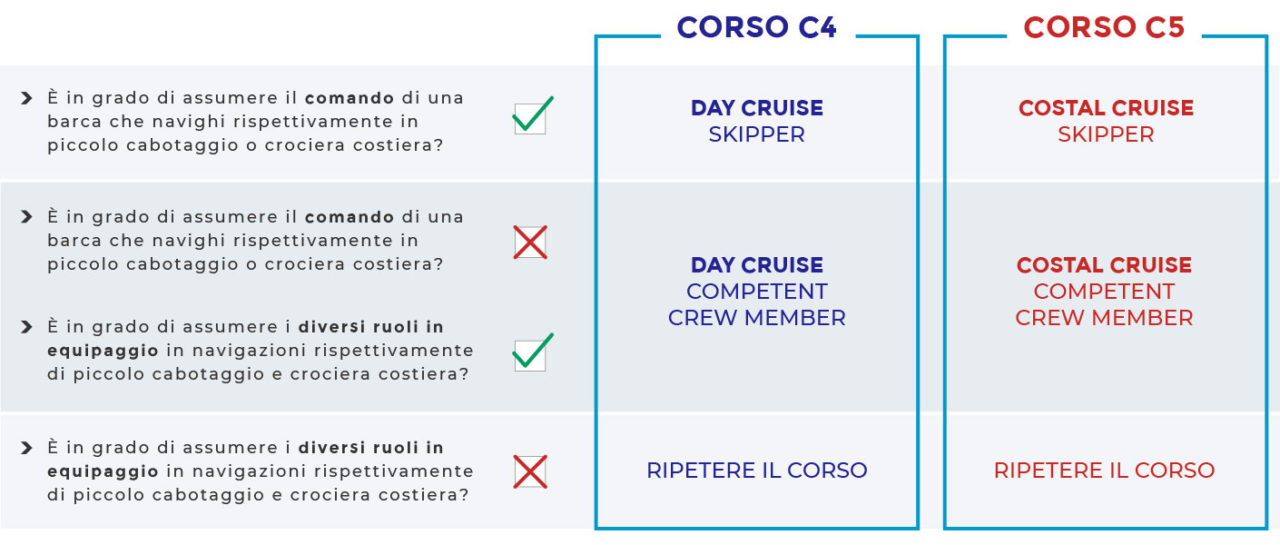 Below you will find useful information for attending our courses. If you have any questions, please call us on +39.02.86452191.