Sailing between North Sardinia, Bocche di Bonifacio and Corsica
The course is aimed at all those who want to acquire the necessary experience to undertake independent cruising and acquire the fundamentals of open water navigation.
Leaving the moorings, at sea for a week
A week on board with one of our instructors who will provide you with all the necessary elements for effective and safe navigation, from choosing the coves to anchor in, to organising the galley and planning a short cruise.
Each trainee will take turns in different roles on a daily basis: from command to management, to execution of manoeuvres
understanding the real meaning of the word 'crew'. There are also
night sailing and frequent motor maneuvering.
With passing the course, depending on the evaluation received, 
the CVC will issue a Day Cruise Competent Member or Day Cruise Skipper certificate to each student.
The boat on which the course will be held is the Pogo 30, the latest arrival in the CVC fleet.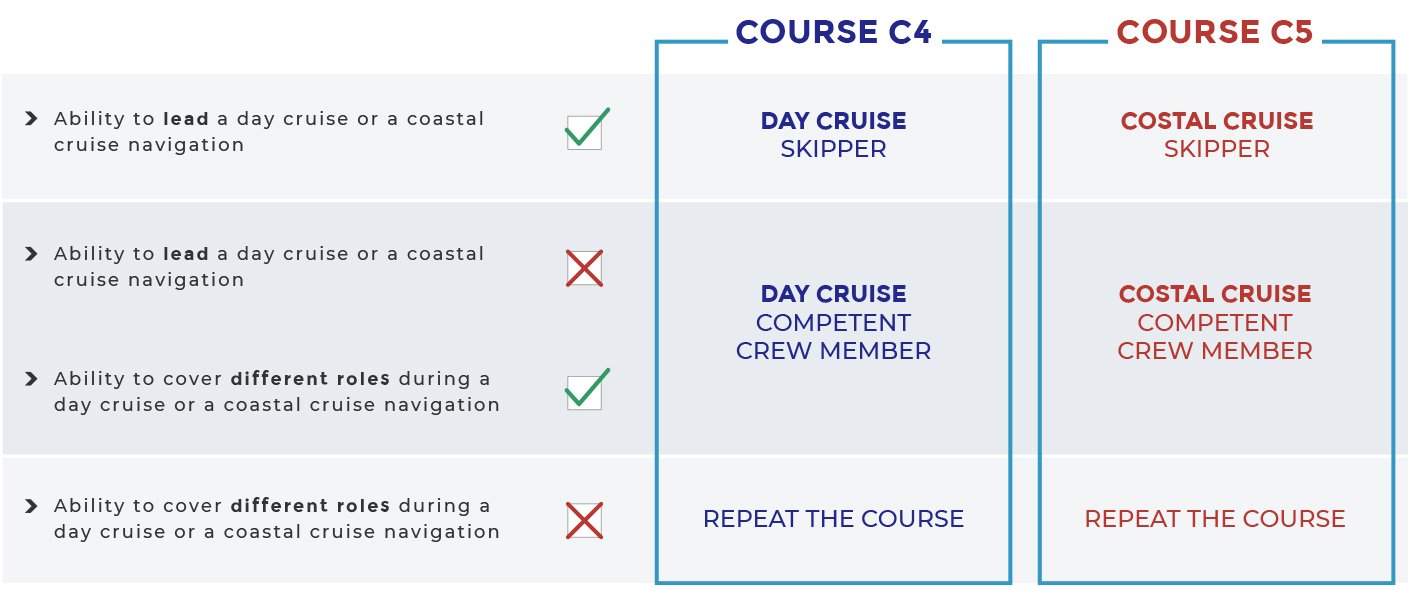 Below you will find useful information for attending our courses. If you have any questions, please call us on +39.02.86452191.