The instructors of Centro Velico Caprera are volunteers
The best students of the school are invited to join the large crew of Caprera volunteers. After specific and intense training and selection, alternated with continuous tests in the field, they can obtain the qualification of ADV (assistant instructor) or instructor. The most experienced are entrusted with the complete management and "direction" of each course, both for teaching and for the seafaring and behavioural growth of the student. Coordination of base activities is carried out by a Shift Assistant, who is also a volunteer. 
The fact that all volunteers come from the School has always been at the heart of the passion, professionalism and uniformity that characterises all activities on and off the island. They have all been pupils on the respective courses they teach and to date there are over 2,000 men and women who take turns during the weeks of each season. An invaluable asset to the school and to our teaching. 
No-one like Centro Velico Caprera can count on a team of professionals to make all base and secretariat activities self-sufficient in maintenance, repairs, pupil management and safety at sea. Over fifty years of history and constant growth of our shipwrights: from wood to fibreglass to carbon. It is only thanks to them that the teaching activities of instructors and students never stop. Sailing, workshop and carpentry are the beating heart of the school. 

The team, made up of numerous collaborators, is coordinated
by the Secretary General and the Caprera Base Chief.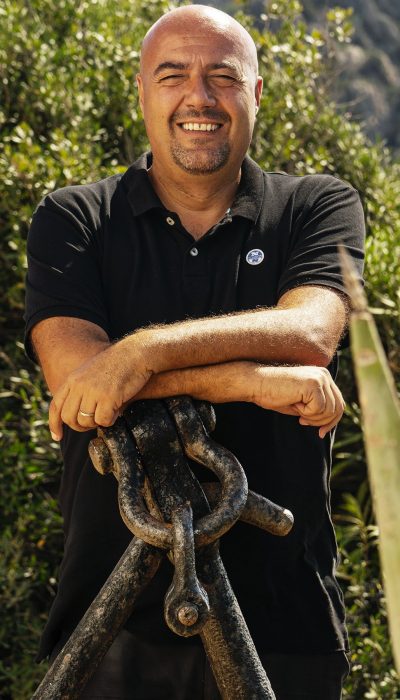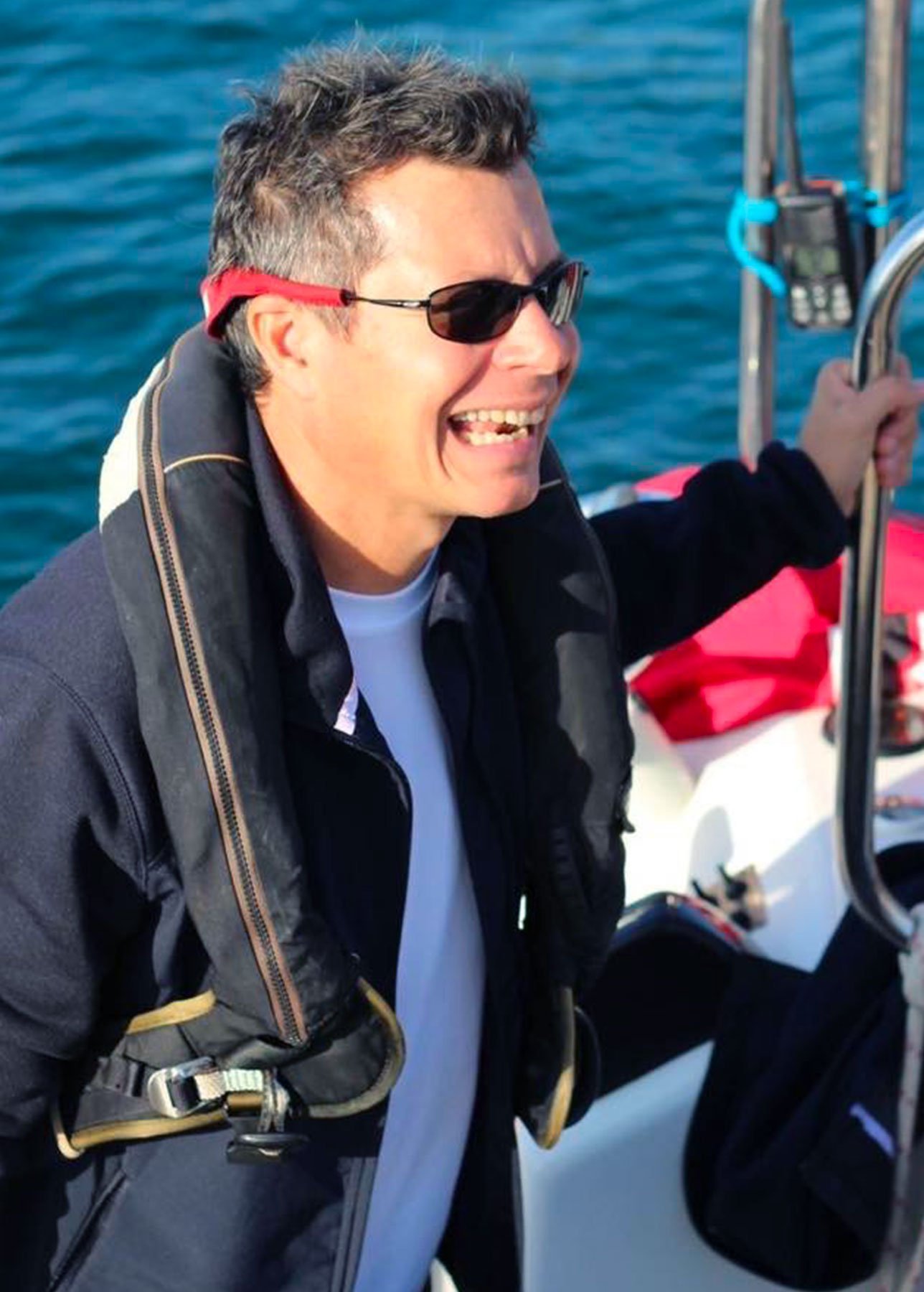 "All right, we'll do it."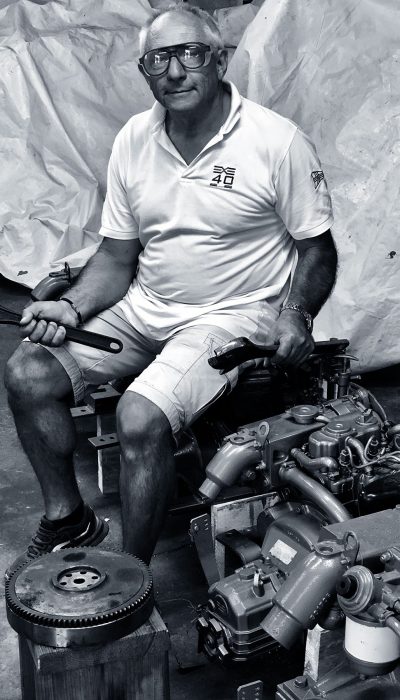 "And what's the problem?"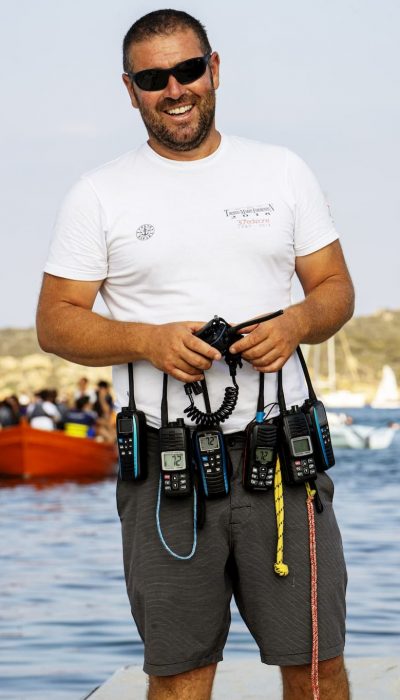 DEPUTY OPERATIONS COORDINATOR
"Bring it to me before 6"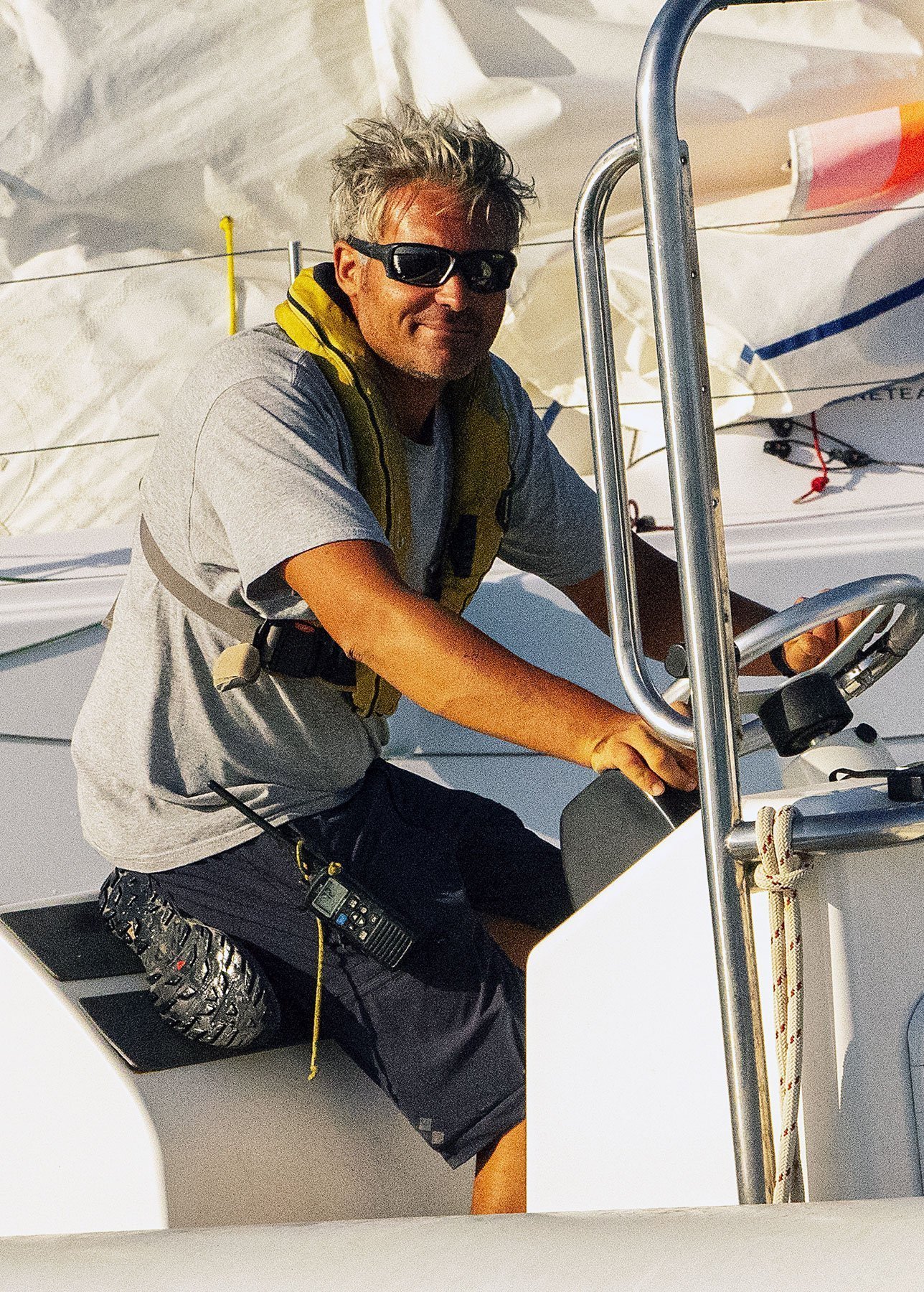 "Pay attention to the perimeters!"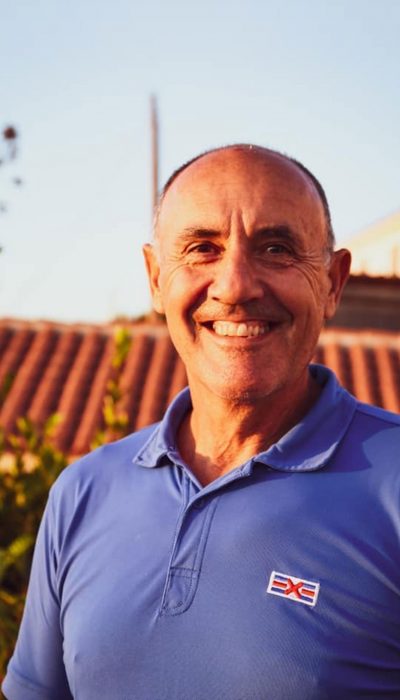 "How much Nutella do you eat?"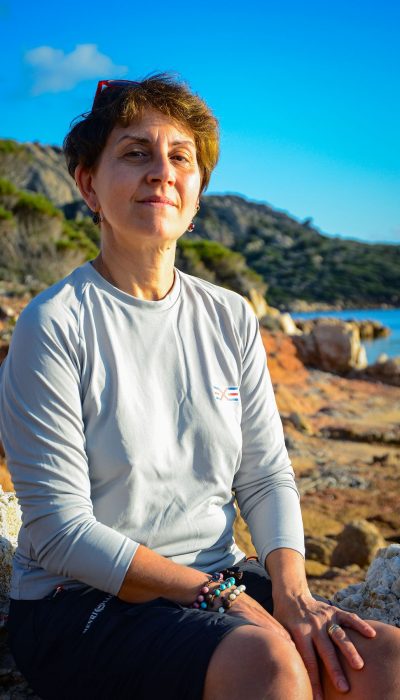 "When are you coming to Caprera?"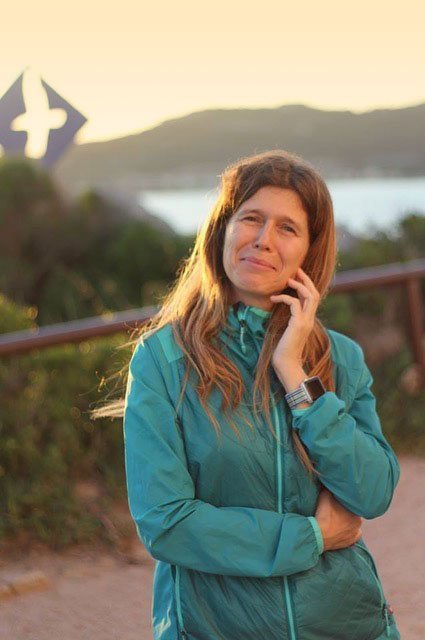 "Have you already booked on the website?"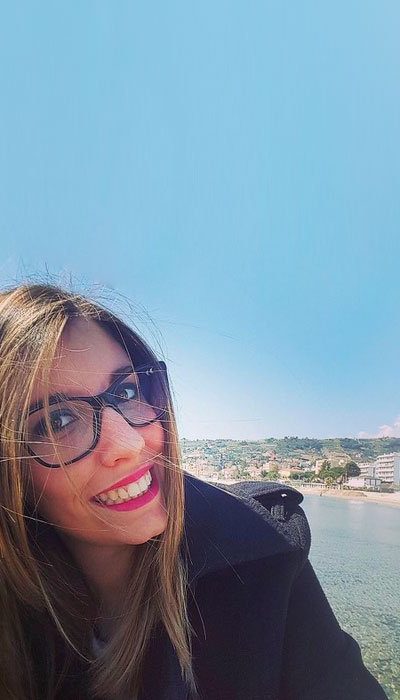 "Have you uploaded the documents to your personal account?"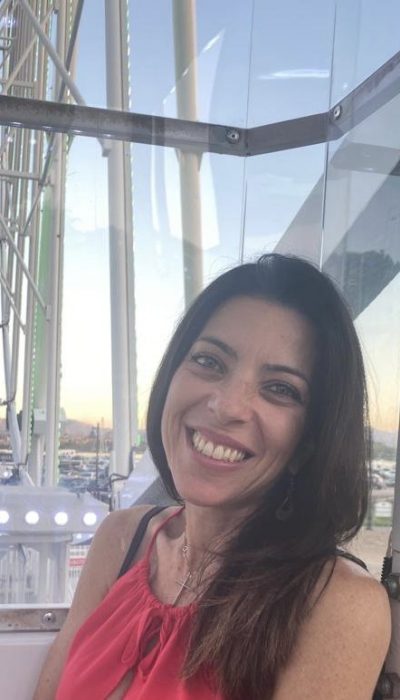 "We sail in a sea of numbers..."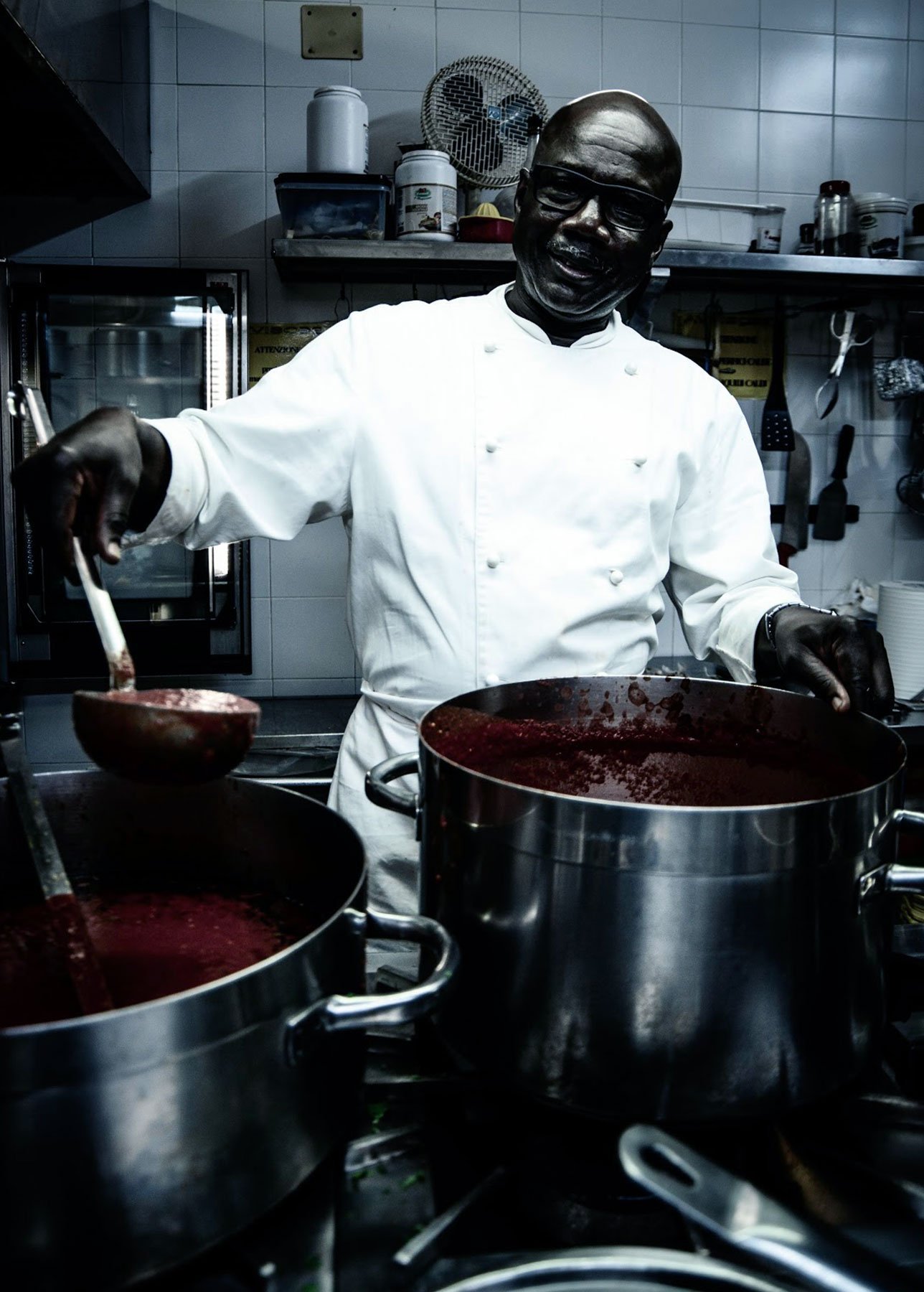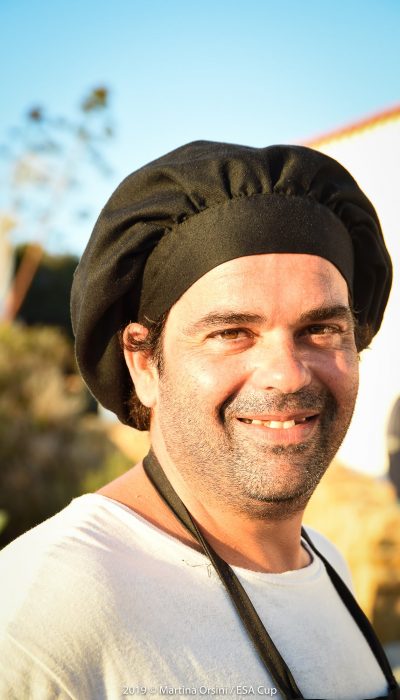 'Friday Sardinian dinner'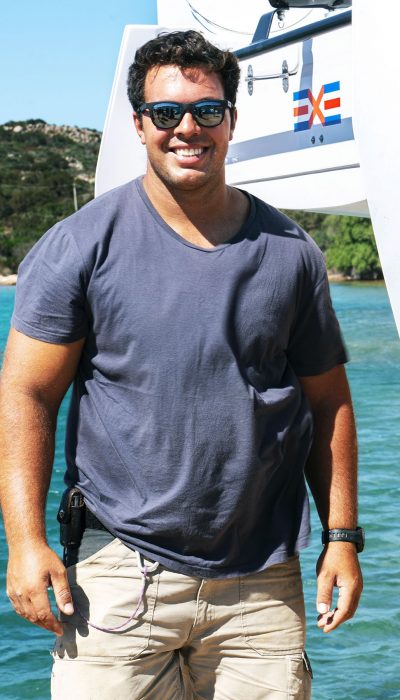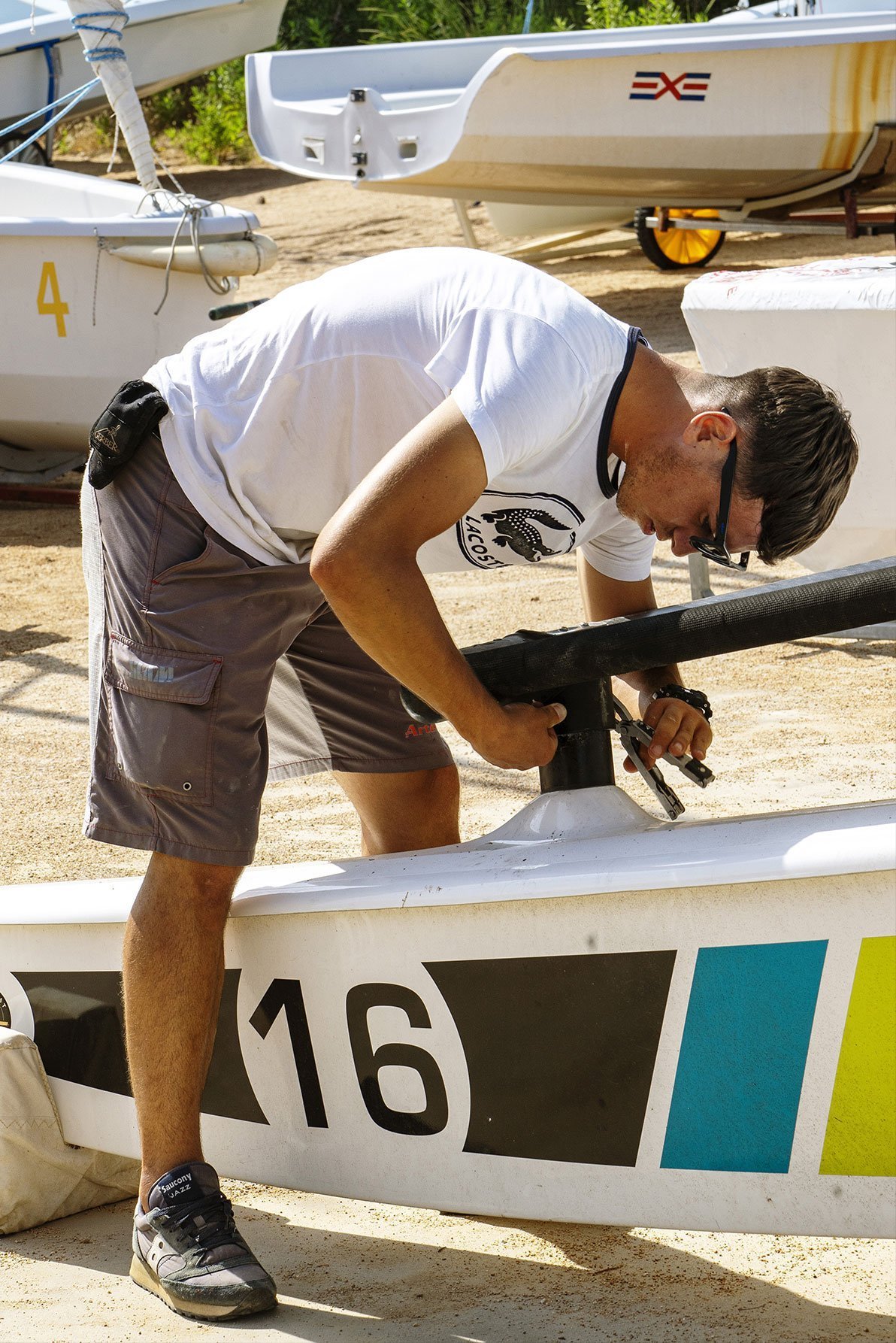 "I'm going, Inter are playing tonight"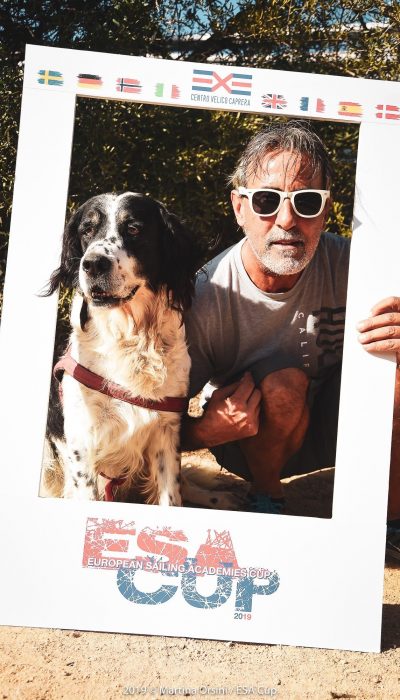 "Parchetta"
and its Nestor
"Keep it clean, we live on Caprera".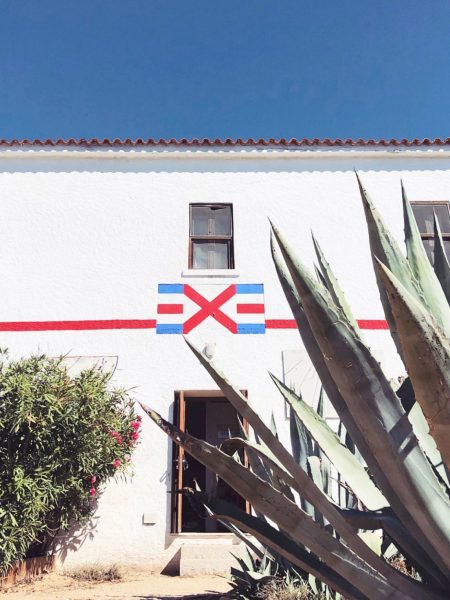 "Come on, I'll let you print your ticket".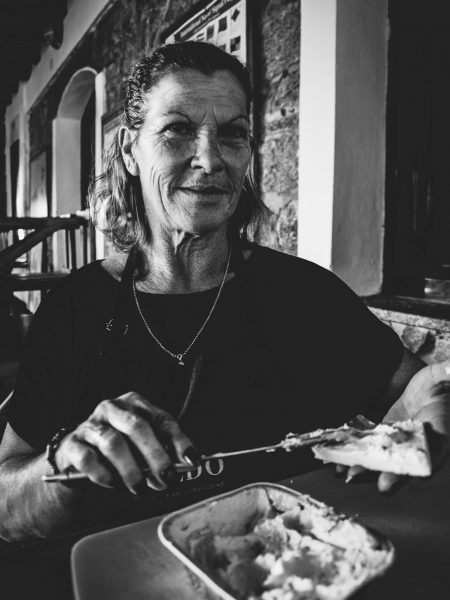 "Don't leave anything under the beds"