Target Mediterranean Sea
The course is aimed at all those who want to have
comprehensive technical and seafaring training, which is essential for driving an offshore boat, even on your own.
A point of arrival but also a starting point to become an expert sailor, bringing out of Caprera the passion and atmosphere that make our School unique.
At last in the open sea, the highest level of sail formation in the CVC
A week of sailing in the Mediterranean Sea with a boat designed for off-shore navigation. The whole course is focused on gaining awareness of the different roles on board and their importance in route planning and weather strategy. But that's not all.
The instructor, who is always on board, will train the students in all the fundamental aspects of open water sailing: preparing the boat, managing watch systems, the correct galley, electricity and water consumption.
Safety as a common thread throughout the course will be addressed both passively and actively with all the latest equipment and international standard procedures. Special attention will also be paid to communication systems and GDMSS procedures, as well as emergency maintenance and ship etiquette.
At the end of the course, CVC will issue a certificate of completion of the entire course of the School.
The navigation perimeters will be evaluated by the Chief Boat in relation to the weather and sea conditions.
Departures and arrivals 
Round 29 Lavagna - Caprera
Shifts 30, 31, 32, 33 Caprera - Caprera
Round 34 Caprera - Catania
Round 35 Catania - Laurio (Greece)

- - round reserved for CVC training
All options involve sailing approximately 600 miles, the boat that will be used is the Pogo 44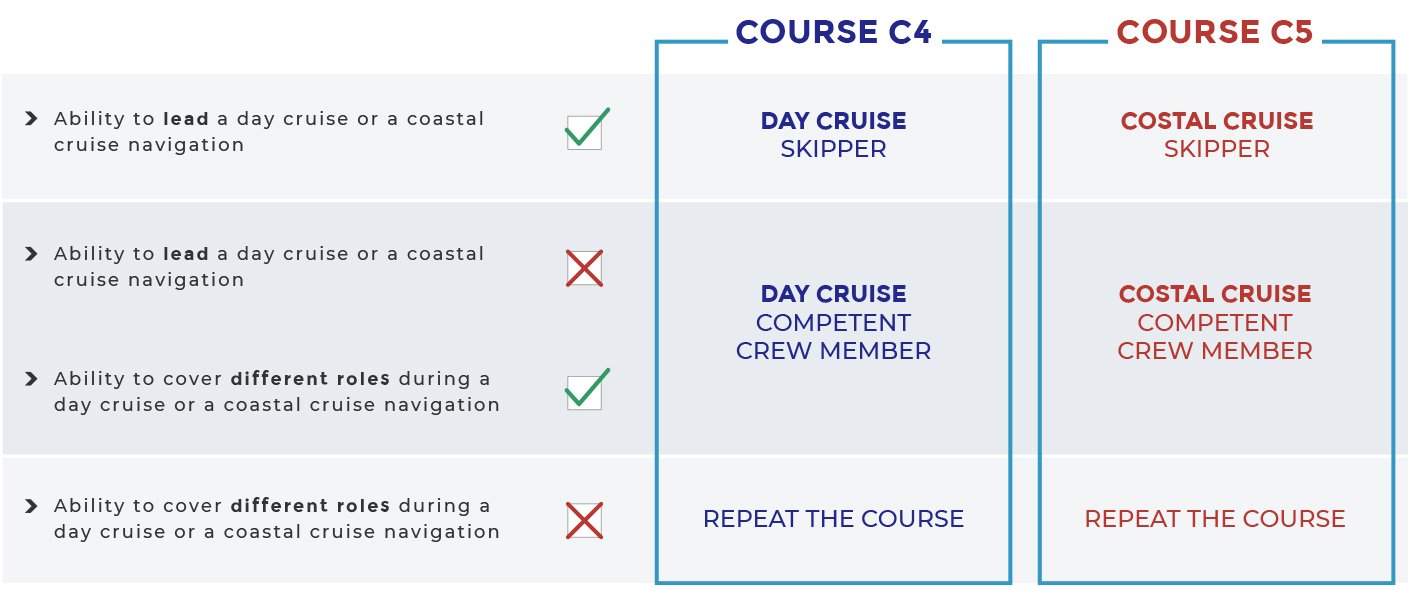 Below you will find useful information for attending our courses. If you have any questions, please call us on +39.02.86452191.